Treat yourself to a soothing break from everyday stress and bring body, mind and soul back into harmony. Massages stimulate the body's energy flow and release the self-healing powers – the psyche is positively influenced.
Massages – relaxation for the entire body
Whether head massage or foot reflexology, targeted partial massage or massage of the whole body, massages are the ideal method to specifically release tension, stimulate circulation and loosen muscles. In addition, the touch of trained hands simply does you good. Our sports massage is particularly recommended, for example after an active day of hiking in the beautiful surroundings around Seefeld..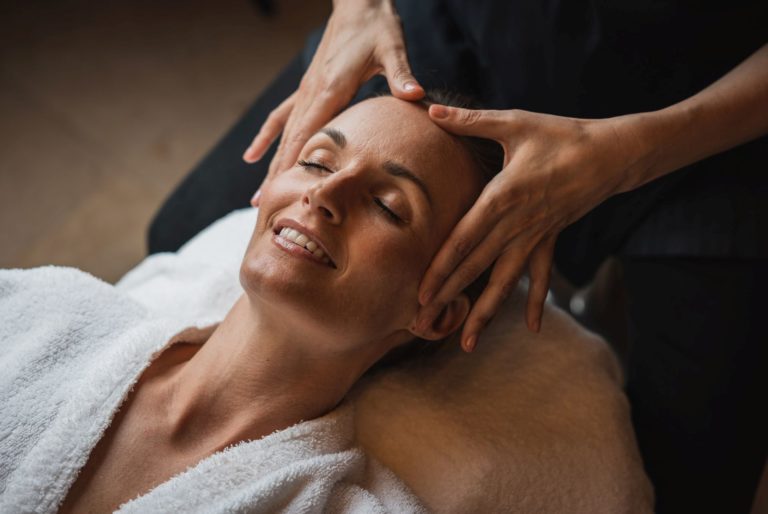 Our head and foot massages
Head massage
This massage relieves tensions in the area of the head. Ideal for migraine.
Duration: approx. 20 min.
---
Facial massage
Close your eyes, relax and enjoy.
Duration: approx. 20 min.
---
Lymphatic drainage
The lymphatic drainage is used for the detoxification and purification of the body. The immune system is strengthened and metabolism stimulated. The lymphatic massage has a soothing and relaxing effect.
Duration: approx. 50 min.
---
Foot reflexology massage
The sole of the foot is divided like a map: each area corresponds with a certain organ in the body. This treatment mobilizes the body's own reserves and increases your vitality.
Duration: approx. 20 min.
Our partial and full-body massages
Partial body massage
We take care of the body zones that need to relax.
Duration: approx. 20 min.
---
Vital combi massage
The ideal combination of back massage and foot reflexology massage. First the tensions are harmonized, then the whole organism is activated.
Duration: approx. 50 min.
---
Full body massage
A massage to relax your entire body. From head to toe!
Duration: approx. 50 min.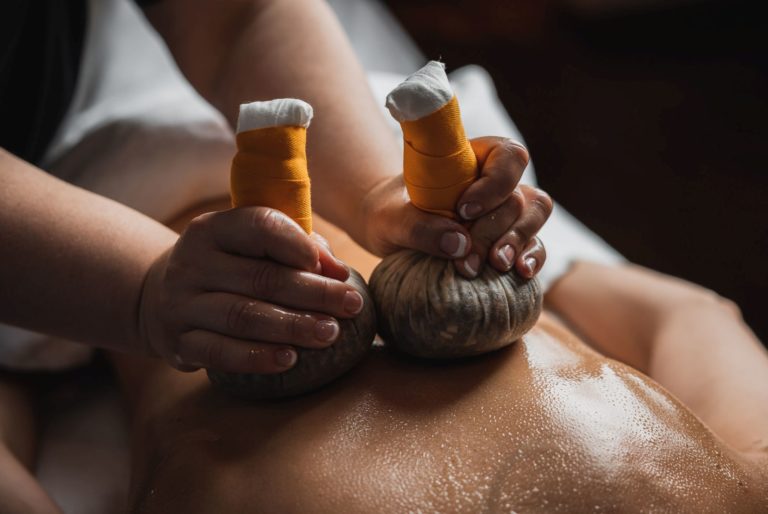 Our wellness massages
Feel-good massage
Find your inner peace again. Just let go and enjoy.
Duration: approx. 20 min.
---
Sports massage
Perfect for athletes after a strenuous day spent with hiking or on the slopes. Your complete body will be relaxed.
Duration: approx. 20 min.
---
Aromatic oil massage
This relaxing massage with pleasant aromatic oils will release tensions of the back in a gentle way.
Duration: approx. 20 min. / approx. 50 min.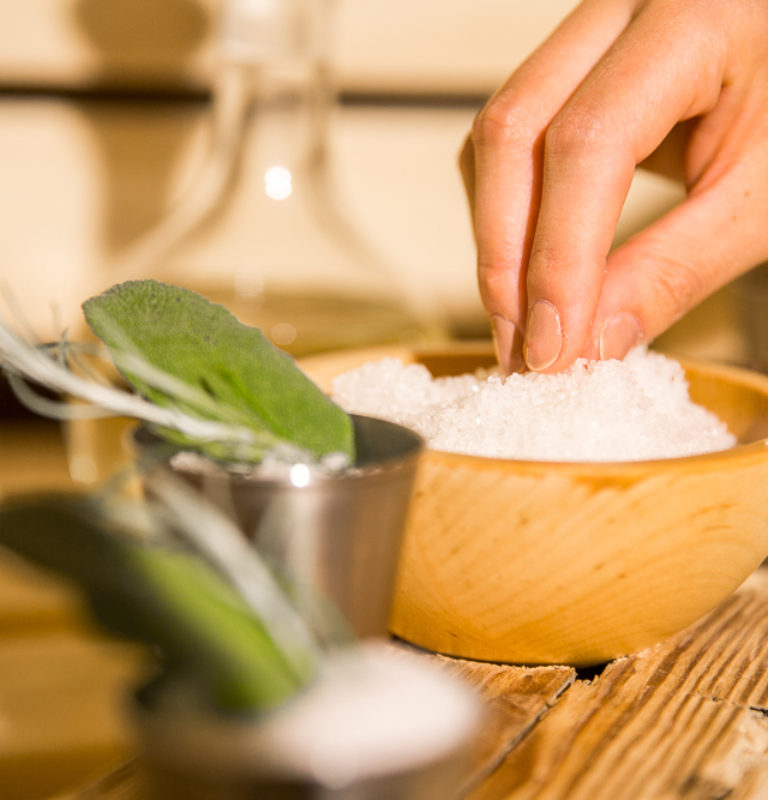 Pamper your skin
Our peelings
The skin is the largest organ of the human body and reacts very strongly to external influences. Stress in everyday life or physical exertion are reflected in the skin. Take special care of this part of your body and revitalise the skin. A gentle peeling stimulates the body's regeneration process – this has a very positive effect on the whole body. Afterwards, you will feel as if you have been reborn and can get going again.
Sea salt oil peeling
Slip into a new skin and feel the power of this tingling peeling mix of sea salt and aromatic oils. Relax afterwards and feel the velvety sensation on your skin.
Duration: approx. 20 min
---
Chocolate-Vanilla Sugar Peeling
Peelings free the skin from ballast and make us look fresh and healthy. Sugar gently removes dead cells and promotes blood circulation. The skin can breathe and absorb the moisturising additives of the precious peeling.
Duration: approx. 20 min
You have found the right treatment, then make your non-binding holiday enquiry right away
Put your beauty in our hands
Our wide range of facial treatments and soothing cosmetic body treatments for ladies, gentlemen and children.
A special treat for the whole body
Put your beauty in our hands. Choose from a wide range of soothing cosmetic treatments.
Oase for feeling well
Invigorating for heart and soul – supply your body with fresh nutrients.