Scrub, algae or Thalgo: Our wide range of spa services and recreational facilities will help you relax.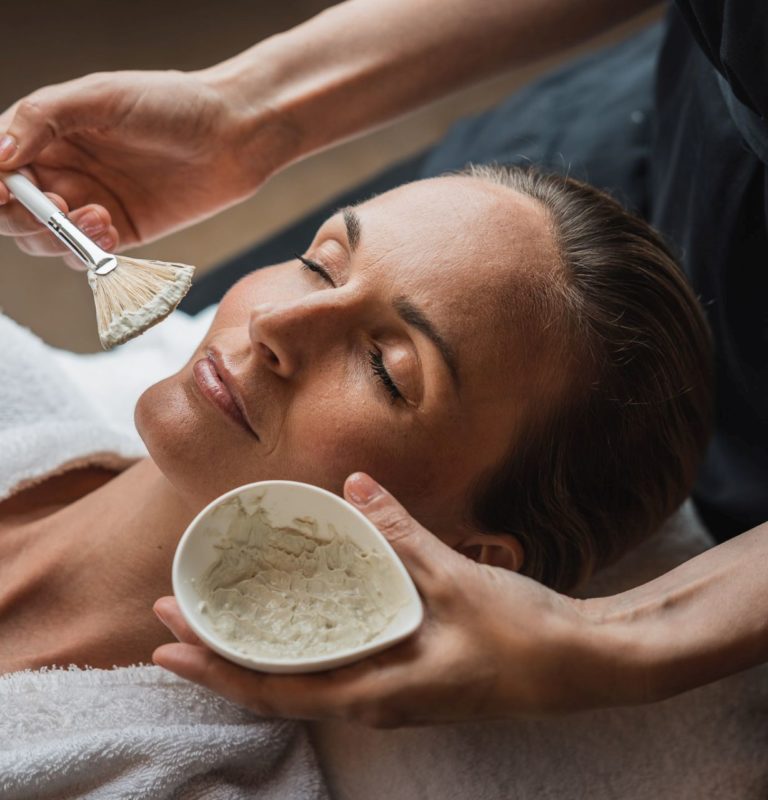 What makes Thalasso treatments so effective?
Thalasso – Meaning
The name "Thalasso" comes from the Greek word "thalassa" and means water. The effectiveness of thalassotherapy lies in two components: the healing salt in the sea and the vital minerals in the algae. Ideal for toning and purifying, good for the immune system and for recharging your batteries.
The resources of the sea contain many important trace elements, vitamins, proteins, minerals and amino acids that have a healing and preventive effect on our bodies. Thalasso therapies promote blood circulation, reduce cellulite and minimise blemished skin. Furthermore, the ingredients of the therapy boost the metabolism and the body is purified.
What thalasso treatments does the Wellnesshotel Schönruh offer?
Here at Schönruh you can enjoy a variety of vitalising thalassotherapy treatments.
Sea salt oil scrub
Feel the power of the tingly sea salt and aromatic oils scrub mix. Relax and feel the velvety feeling on your skin.
Duration: approx. 20 mins
Prèlude Marine mud treatment
Prèlude Marine mud treatment
Discover the original force of the sea for a perfectly groomed skin.
Duration: approx. 50 mins
Minceur Intégrative
Start the way to your dream body with the intensively firming shape-care treatment. A stimulating package will supply the skin with oxygen. Subsequently, two highly effective and refreshing care concentrates will tighten the skin and prevent new "paddings".
Duration: approx. 80 mins
Algae gel pack
A true power treatment from the sea.
Duration: approx. 50 mins
Thalgo algae pack
Find your inner peace again – with the power of the sea.
Duration: approx. 50 mins
Put your beauty in our hands
Our wide range of facial treatments and soothing cosmetic body treatments for ladies, gentlemen and children.